How to exercise at home
Do you want to learn how to exercise at home? The novel coronavirus has forced most businesses to close down as countries enforce shelter-in-place orders. For example, here in Singapore, the government has put in place the "circuit breaker" rules that require you to stay at home to stop the spread of COVID-19.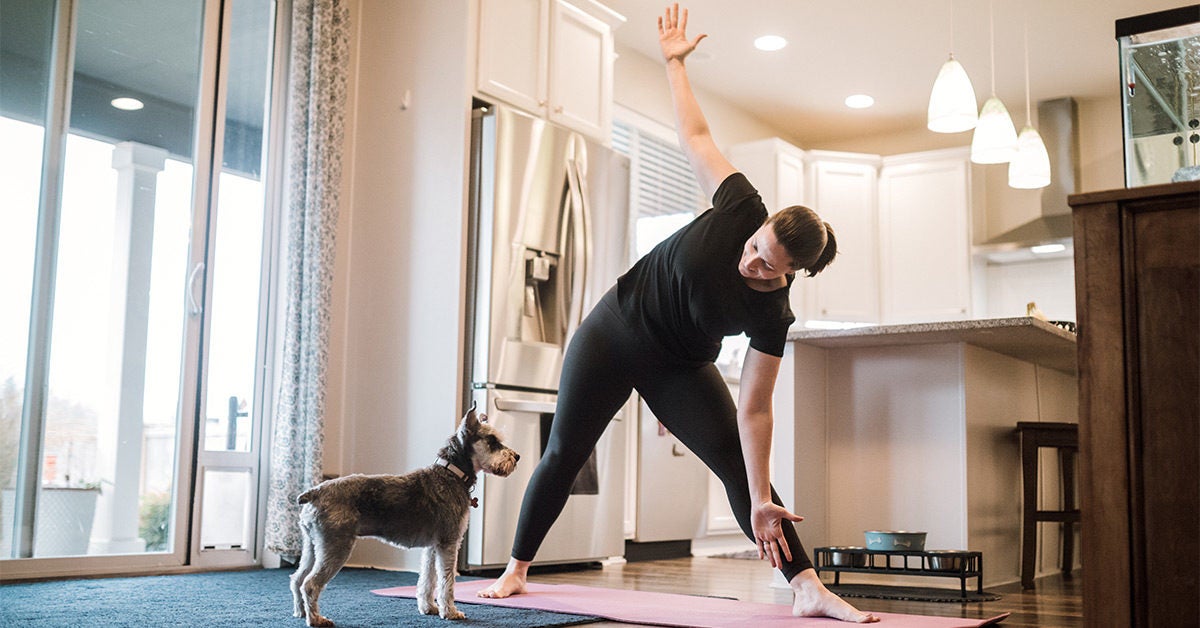 However, staying at home doesn't mean you forgo your fitness and health goals. In fact, it's the perfect time to work on your physical, emotional, and mental well-being to ease the stress and uncertainty that comes with the coronavirus outbreak.
Start your home work out and exercise routine today to stay fit and healthy. There are plenty of online resources you can use, including online coaching, Facebook videos, Instagram Live, and Skype to exercise.
Here are some tips and tricks that can help you exercise during the circuit breaker.
1. Use your body weight
The easiest way to work out at home is by using your weight. Although everyone can't afford fancy gym equipment, it should never be an excuse not to workout. There are several bodyweight workouts you can do to boost your flexibility, endurance, and strength.
They include:
Squats
Crunches
Air swimming
Push-ups
Tricep dips
You can also incorporate running and walking into your exercise routine to burn more calories. However, ensure you maintain a distance of six feet when running and wear a mask.
2. Don't overdo it
You may have all the time to exercise now that you're stuck at home. But, going overboard can adversely affect your motivation and leave you in tremendous pain. For instance, doing a series of circuit training exercises for the first-time will leave your body sore the following day, affecting your ability to exercise again.
Eventually, you may quit exercising altogether because you aren't achieving your results as fast. Hence, when it comes to working out, at times, it pays to do less. In your workout schedule, ensure you have built-in rest days to allow your muscles to grow. Additionally, only do workouts you're comfortable with, and once your body can't endure the strain anymore, stop.
3. Eat healthily
Exercising alone isn't enough in helping you lose weight, trim, or build muscles. According to experts, living a healthy lifestyle is 80% diet and 20% exercise. Therefore, it's vital to watch what you eat or drink as it may negatively impact your results.
For instance, eating too many snacks or oily foods can result in weight gains as you're probably surpassing your calorie limit. Instead, try and eat healthier food options such as vegetables, fruits, and proteins. Water should also be part of your diet, and you should drink at least eight glasses of water each day.
4. Change up your workout
A common mistake that many people make is performing the same exercise routine for an extended period. Unfortunately, this doesn't contribute to further gains as your body adapts to the exercises.
It's essential to change your routine every few weeks once your body can comfortably complete a specific set. For instance, once you're able to run for 30 minutes without panting, increase this to 40 minutes.
You can also challenge yourself by wearing ankle weights when running to strengthen your calf. Changing your routine often is all about pushing your body to a new muscular level.
5. Be creative
Since you're home, it's normal to think you have a limited number of workouts. But, you can add variety into your home exercise routine by using items around the house. For example, you can use your pillow to replace your yoga block or a chair for tricep dips.
If you have a pool, swimming is also a great workout option to strengthen your hand and leg muscles and improve your coordination.
Need a personal trainer?
Getting the right motivation to exercise at home can be challenging since you have a lot of distractions, such as your kids, TV, and smart phones. Luckily, a personal trainer can motivate and hold you accountable so that you can achieve your training goals.
At SportsnTrain, we offer more than 40 coaches in a variety of sports. Contact us today to hire your personal trainer for online coaching.
Photo credits: Healthline, Best Womens Workouts, Zipongo